Tropical Storm Amy - June 25-30, 1975
A weak surface trough with scattered thunderstorms in its vicinity persisted over Florida on June 24th
and 25th in a diffluent area aloft southeast of an upper level cyclone in Georgia. A weak surface low
formed north of the western Bahamas on the 26th. It developed over the next couple days as the upper
cyclone retrograded to the west, becoming a gale center late on the 28th as it moved by the Outer Banks
of North Carolina. An upper level trough in the westerlies tugged the low eastward, and on the night of the
28th it was determined that the gale had transitioned into a tropical storm, named Amy.

By the evening of the 29th, Amy's structure was more reminiscent of a subtropical cyclone due to strong vertical
wind shear caused by the main belt of the Westerlies. The cyclone intensified while wandering northeast. By
July 3rd, a strong trough in eastern Canada accelerated Amy northeast southeast of Cape Race, Newfoundland,
and the system quickly became an extratropical storm. Below is its track, provided by the National Hurricane
Center.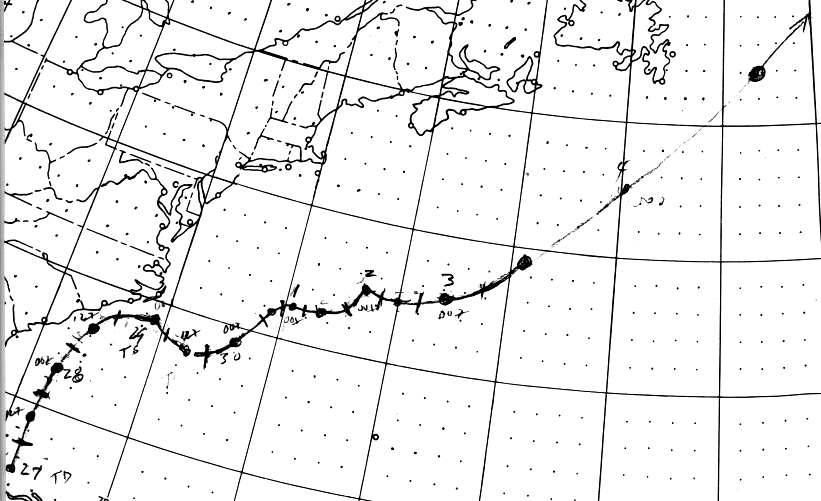 The graphics below show the storm total rainfall from Amy. Rainfall data was provided by the National Climatic
Data Center in Asheville, North Carolina.