Hurricane Bertha - July 8-14, 1996

A tropical wave moved off the coast of Africa on July 1st. When located south of the Cape Verde
Islands on the 3rd, a circulation was noted on satellite imagery. By the 5th, a tropical depression
had formed in the central tropical Atlantic. Following a smooth path around the periphery of the
Bermuda High, it strengthened to hurricane force as it moved through the Leeward Islands on the
8th. The hurricane moved through the British Virgin Islands, bypassing the U.S. Virgin Islands
and Puerto Rico to the north. Below is a storm total rainfall graphic for Puerto Rico, which used
data provided by the National Climatic Data Center in Asheville, NC.


Bertha became a major hurricane that night, while turning northwestward, paralleling the Bahamas
and the coast of Florida. Landfall was made on North Carolina on the 12th as a category two
hurricane. It tracked just inland of much of the Eastern Seaboard, before becoming extratropical on
the 14th while over the Maritime Provinces of Canada. The graphic below, supplied by Wes Junker,
shows how Bertha was already undergoing extratropical transition as it was moving by
the Mid-Atlantic states.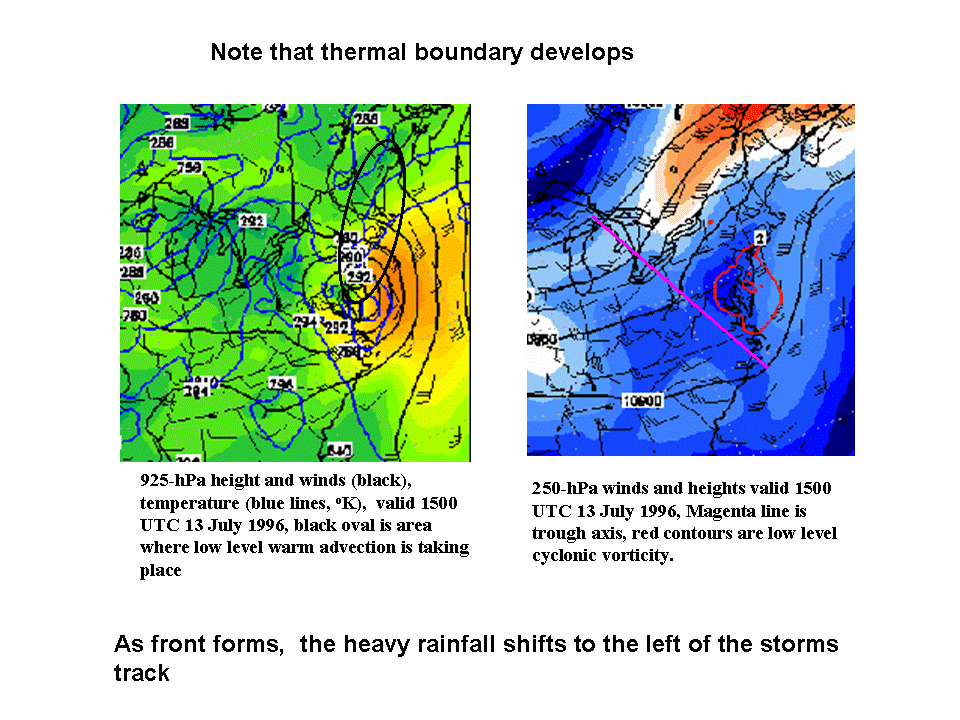 Its track, provided by the National Hurricane Center, is below.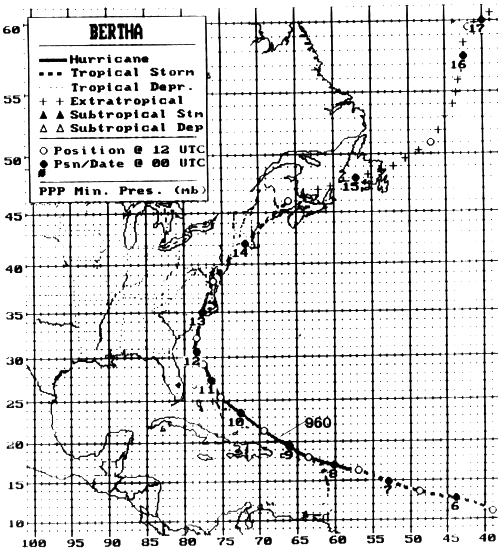 On the graphic below is the storm total rainfall for Bertha. Note the streak of heavy rain
along its track until the 13th, when the heavier rains shifted to the west of the center. Topography
played somewhat of a role in this shift, but the extratropical conversion of Bertha was mainly
to blame.

Below is the calendar for Daily Precipitation Maps. Note that the 24-hour periods end
at 12z that morning.