Tropical Depression Brenda - June 17-21, 1968

A tropical depression formed over the Florida Straits on the 17th, due to the interaction of an upper trough
with a lingering frontal boundary. It drifted up the Florida peninsula for a couple days, with little change
in intensity. After heading out into the Altantic, it strengthened into a tropical storm and then a hurricane,
moving over 200 nm north of Bermuda. Below is the track of this cyclone, created from data provided by
the National Hurricane Center.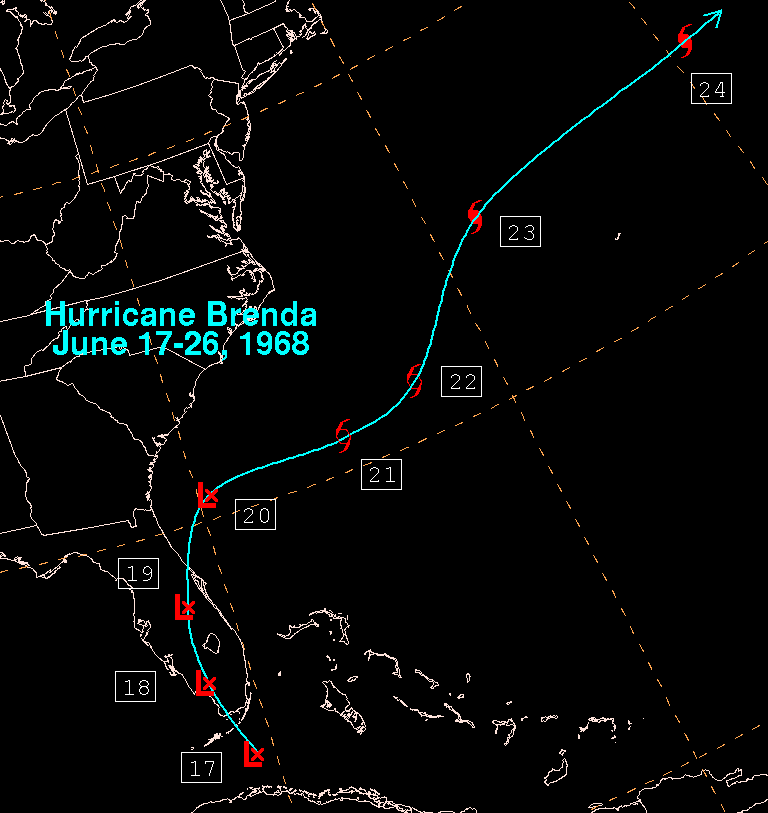 The graphics below show the storm total rainfall for Brenda. Note the maximum across South Florida,
along and east of the track of the cyclone.