Hurricane Celia - August 3-5, 1970

On July 23rd, a strong tropical wave emerged off the coast of western Africa.
It moved swiftly westward, reaching the Lesser Antilles in 5 days. It wasn't
until the 30th when its forward motion slowed, and it was at this time that
the cyclone instantly closed off into a tropical depression. The cyclone moved
northwest across extreme northwest Cuba during the evening of the 31st,
before emerging into the Gulf of Mexico and becoming a tropical storm
on the 1st. Rapid intensification ensued and Celia became a hurricane by
afternoon. It moved west-northwest directly towards Corpus Christi, moving
inland on the 3rd. Celia maintained hurricane strength well inland, with damaging
winds reported as far inland as Del Rio and Sanderson in southwest Texas.
Below is the track of this cyclone, created from data provided by the National
Hurricane Center.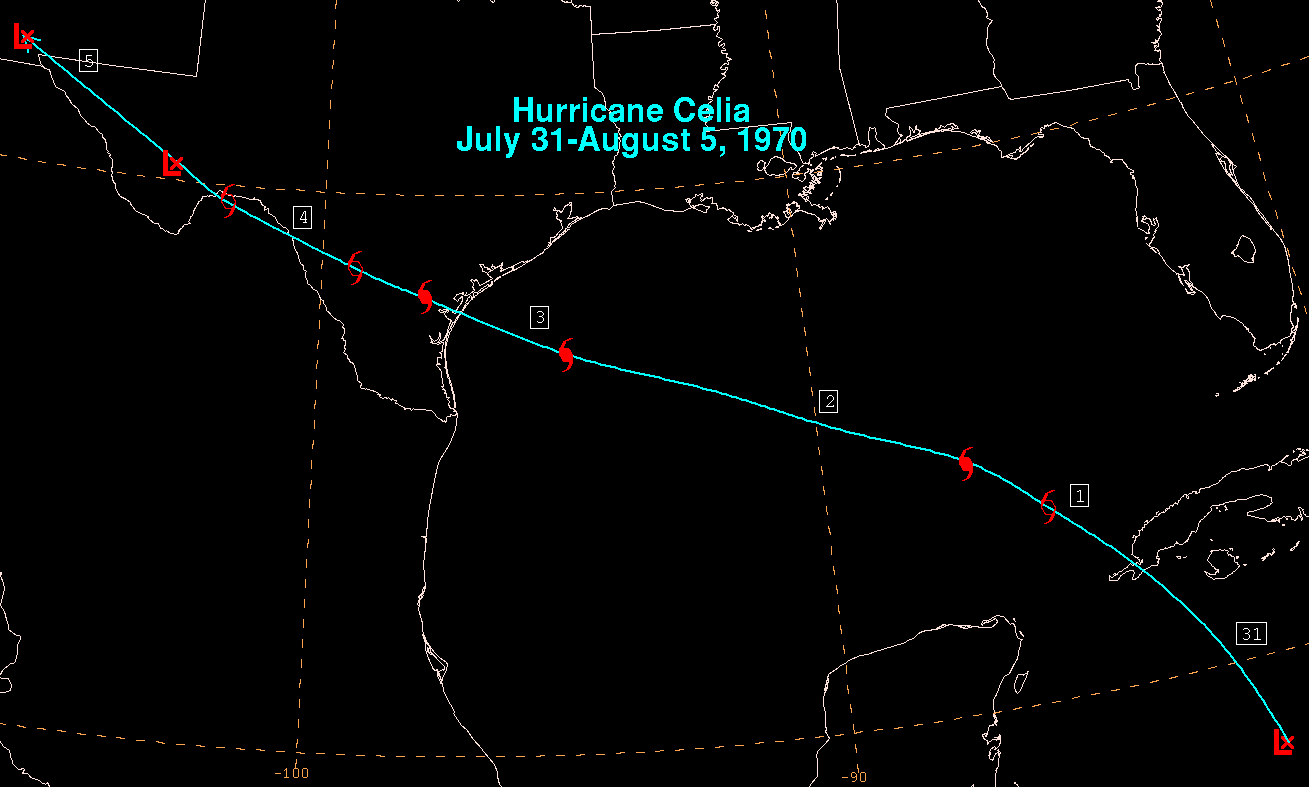 The graphics below show the storm total rainfall for Celia. Note the thin maximum
across South Texas, along and to the left of the track of the cyclone.