Tropical Storm Kyle - October 10-13, 1996
A tropical wave moved offshore western Africa on September 27th. The system moved westward to the
Lesser Antilles on October 5th, and through the Caribbean before interacting with a frontal band on the 9th.
A broad low pressure area formed on the 10th over the northwest Caribbean sea, which organized into a
tropical depression the following morning. Kyle quickly became a tropical storm and drifted to the southwest.
Meanwhile, southwesterly winds aloft increased which imparted vertical wind shear that led to Kyle weakening
back into a tropical depression on the 12th. Soon afterwards, its center moved ashore near the Guatemala/
Honduras border on the afternoon of the 12th. Its track lies below.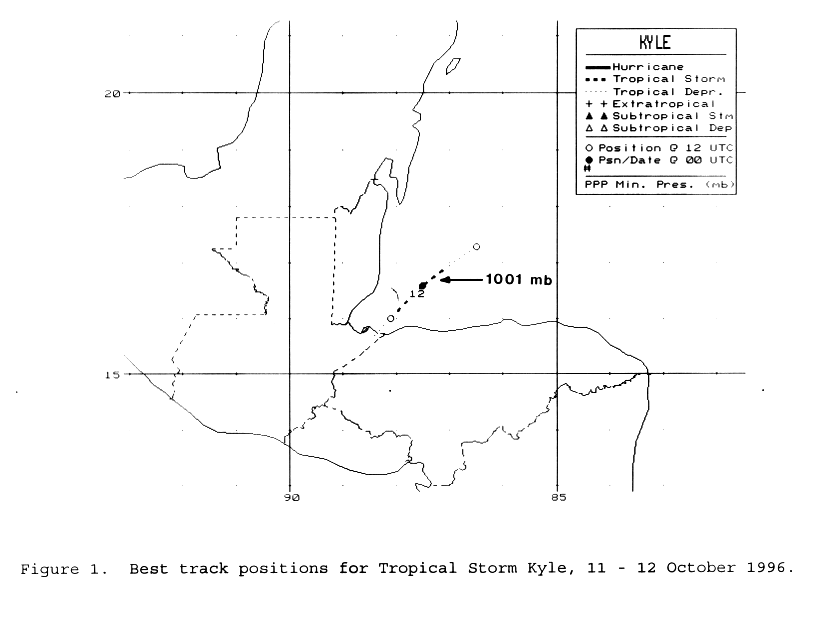 Below is the storm total rainfall map for Kyle, with data provided by the Comision Nacional del Agua,
the parent agency of Mexico's national weather service.