Tropical Depression 3E - June 26-July 2, 1993

A tropical wave moved offshore western African on June 12th, and may have led to the development of a
tropical depression in the Gulf of Tehuantepec on the evening of June 26th. Initially moving northwest towards
southern Mexico, the system turned parallel to the coast, missing landfall at Puerto Encondido by 50 miles. As it
remained close to land, development halted. By the 30th, southwest of Manzanillo, the depression turned north-
northwest and regained some organization. However, the system fell apart while approaching Baja California
on July 1st, dissipating as a tropical cyclone later that day. Below is its track map, produced by the National
Hurricane Center.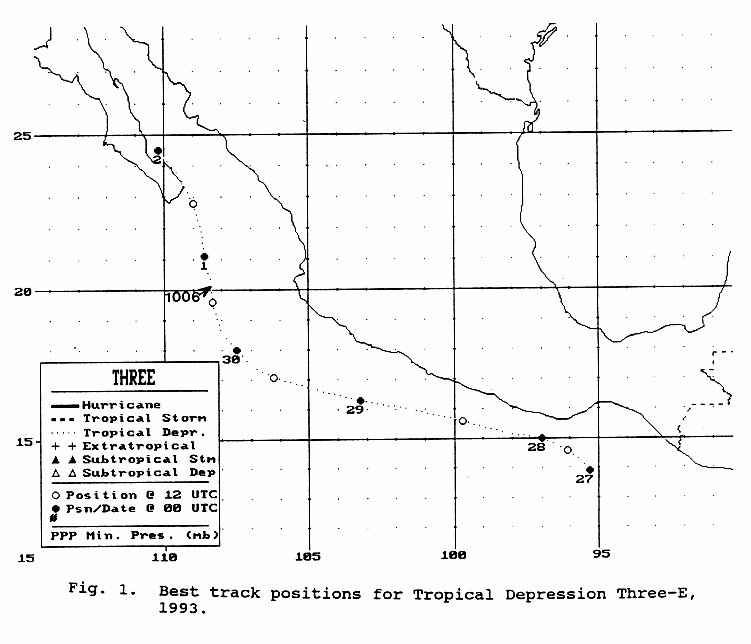 Below are the maps of the storm total rainfall relatedto the depression in Mexico, constructed using data from the Comision
Nacional del Agua, parent agency of Mexico'sNational Weather Service.