Hurricane Frances - September 3-11, 2004
Frances formed from a tropical wave and became a tropical depression over the far eastern
tropical Atlantic ocean on August 24th.  As it moved west-northwest to northwestward, the
depression became a tropical storm on the 25th and a hurricane on the 26th in the central
tropical Atlantic.  Its track bent westward on the 30th.  The cyclone passed 125 miles north
of Puerto Rico at category 4 strength on the 21st before resuming a course to the west-
northwest on September 1st.  The hurricane neared the Turks and Caicos Islands on the 
2nd, and weakened to category 3 strength as it moved over San Salvador Island.  Moving
slower to the west-northwest and continuing to slowly weaken, the center of Frances reached
Sewall's Point on the 5th as a category two hurricane.  The system reached the northeast
Gulf of Mexico on the 6th at tropical storm strength before making an additional Florida
landfall near St. Marks.  Moving northward across the eastern United States, Frances
dissipated over southeast Canada on the 9th.  Below is the track of this storm.
.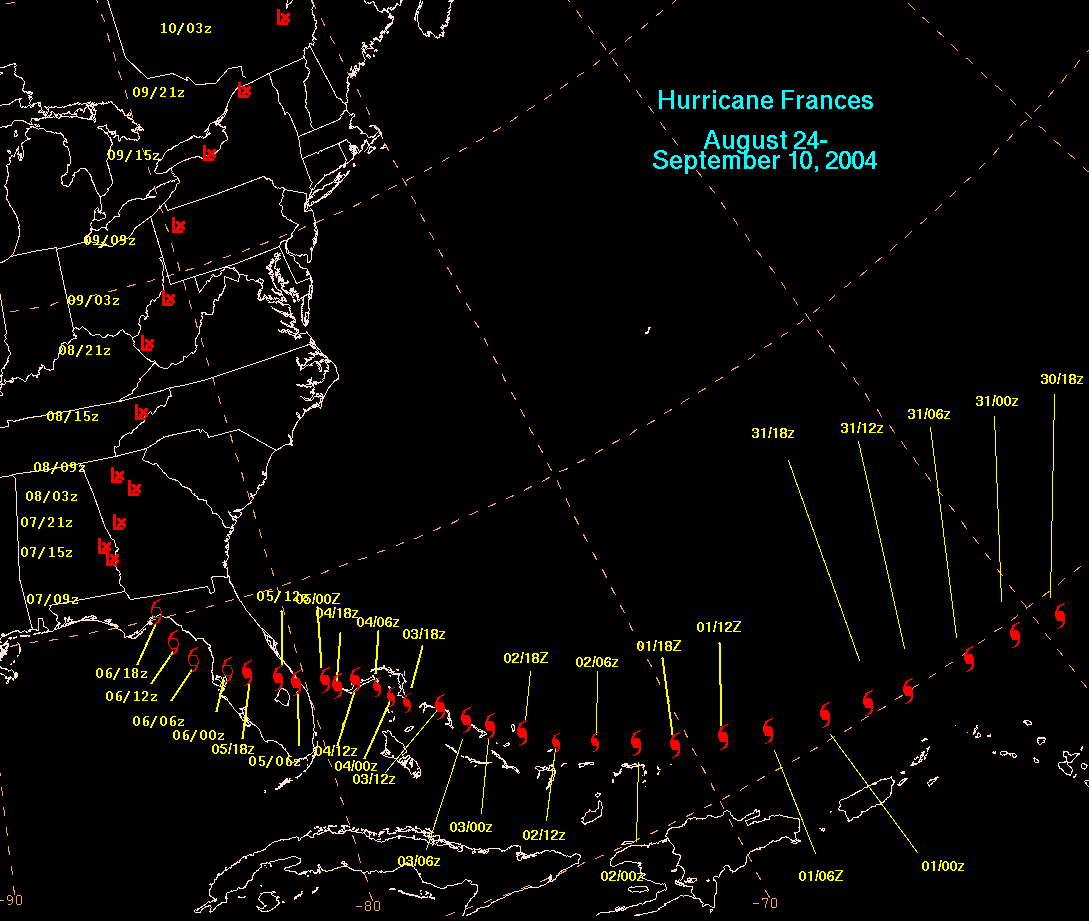 The storm total rainfall maps below were constructed using data from data provided from NWS
River Forecast Centers, data archived at the National Climatic Data Center in Asheville, North
Carolina, as well as additional reports received by the National Hurricane Center.



Below are the calendar for Daily Precipitation Maps. Note that the 24-hour periods end
at 12z that morning.